Amazing Marvin
A customizable Todoist alternative
Amazing Marvin is a customizable Todoist alternative with a ton of extra features.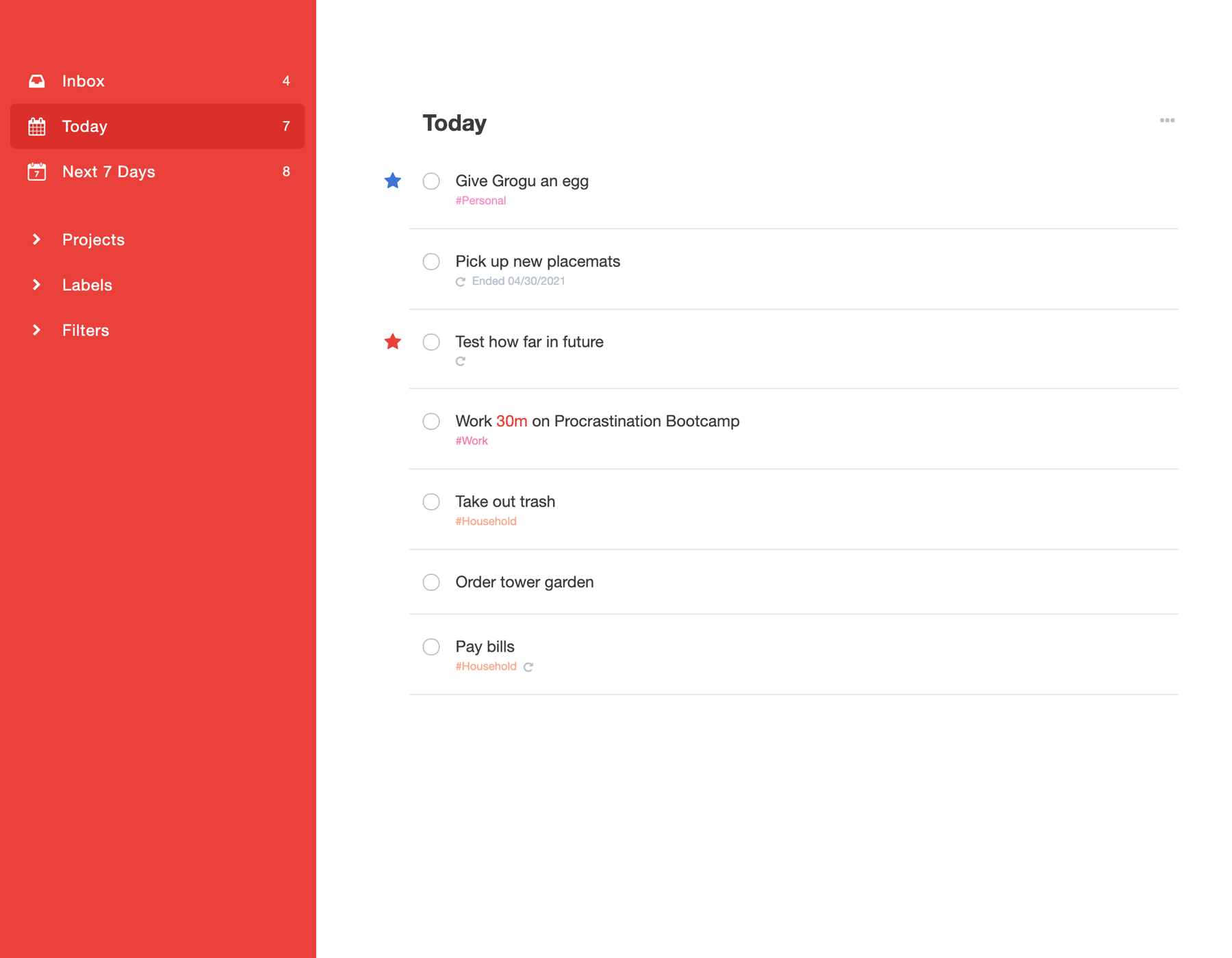 Todoist has nowhere near the amount of flexibility and friendliness of a UX as Marvin does.
I find Marvin to beat out Todoist in almost every way.
After seeing Marvin, with its huge amount of strategies, my longtime favourite Todoist seems boring to me, so it's hard to change back again.
Amazing Marvin has all the tools I'd been using together in one place. It's like if Todoist never stopped growing.
Amazing marvin is... well, amazing. Probably one of the best project management / to-do list apps I've ever tried (I'm a big Todoist user).
I discovered Amazing Marvin 6 months ago and it is MUCH better than any other app I used in the past (Todoist, TickTick, etc).
Read more reviews
Why are you looking for a Todoist Alternative?
The feature-rich Todoist alternative
Here are some Amazing Marvin features that users commonly miss from Todoist:
Schedule & due dates
Duration estimates
Calendar view & 2 way integration
Completable projects
Defer Dates
Pomodoro Timer
Time Tracking
Check off sound
Planning Features
Time Blocking
Filtering
Full offline support (no cloud sync)
See all Marvin features
Ready to try Amazing Marvin?
Try all features without any commitment for 30 days. No credit card required.